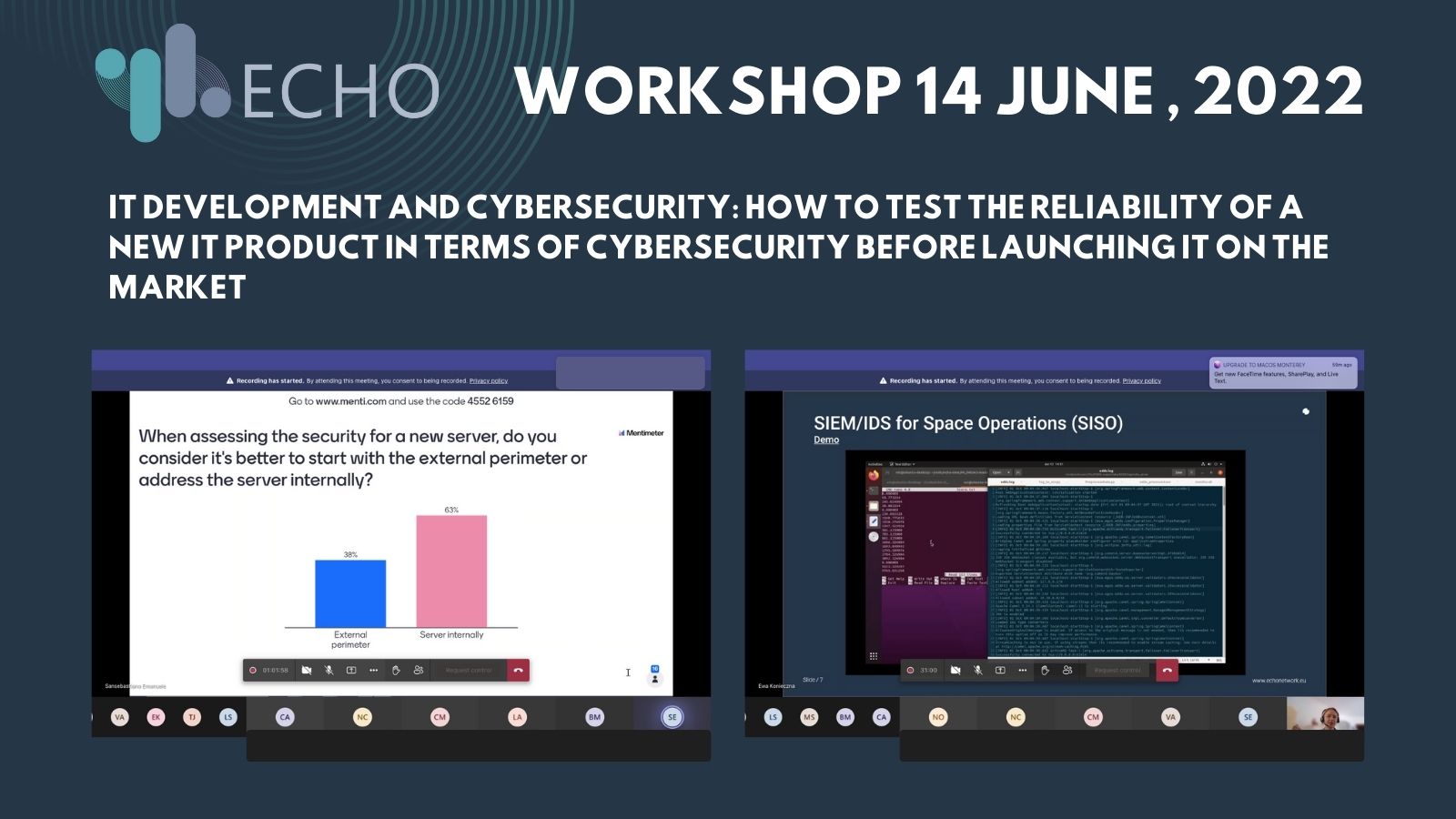 The second ECHO workshop: "IT DEVELOPMENT AND CYBERSECURITY: HOW TO TEST THE RELIABILITY OF A NEW IT PRODUCT IN TERMS OF CYBERSECURITY BEFORE LAUNCHING IT ON THE MARKET" was held yesterday.
Our experts introduced the participants to a combination of tools for testing the reliability of an IT product before launching it on the market.
Stay tuned for ECHO's next events!