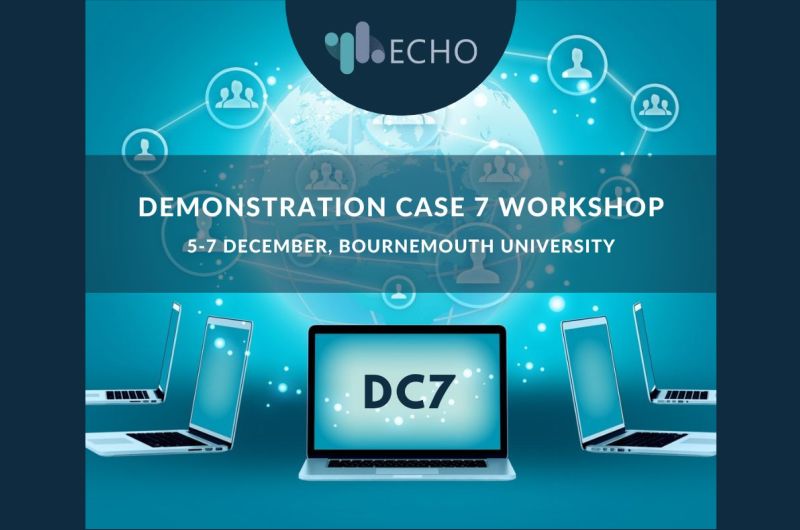 In the past months, ECHO asset owners have presented a number of deliverables to the project followers. Cybersecurity software tool prototypes were introduced through demonstration cases, in several workshops and videos.
As the project will close soon, the ECHO team decided to add a final demonstration, called Demonstration Case 7 (DC7) that aims to create a single, unified scenario presenting all the ECHO assets. This integration is something that can happen within reason; assuming that the asset can be involved in this scenario.
The discussion during the event will include the following ECHO assets:
Early Warning System (EWS),
ECHO Federated Cyber Range (E-FCR),
ECHO Multi-sector Assessment Framework (E-MAF),
ECHO Cyber Skills Framework (E-CSF),
ECHO Security Certification Scheme (E-SCS),
ECHO Prototypes,
ECHO Marketplace,
ECHO Governance Model.
In essence, DC7 is the culmination of all the previous Demonstration Cases and needs to build on top of the existing capacity and value of the previous DCs.
DC7 Workshop will take place during 5-7 December 2022 and will be hosted by Bournemouth University (BU).
What will happen in DC7?
During the first day of the event, the Human Factors Students of BU will conduct the following:
A review of the EWS
Use the System Usability Scale and NASA TLX (Task Load Index) to measure usability and workload
Interviews/discussions with users/operators to get feedback on the usability of the systems
Sessions with ECHO stakeholders to present their analysis
Guest speakers from local and international companies
During the second day of the event, the Business Development Students of BU will conduct the following:
A Value Proposition and Business Model Canvas (BMC) for one of the ECHO prototypes
Market Research and Analysis to present the market's properties and environment, strategy, and competitor analysis
Dedicated sessions with Industry & ECHO partners
The third day will include a live exercise that will demonstrate the assets. During that exercise, some members of the Consortium will act as moderators, assisting the teams during the exercise in Incident Response.
If you are interested in the results of the ECHO project, contact us at info@echonetwork.eu