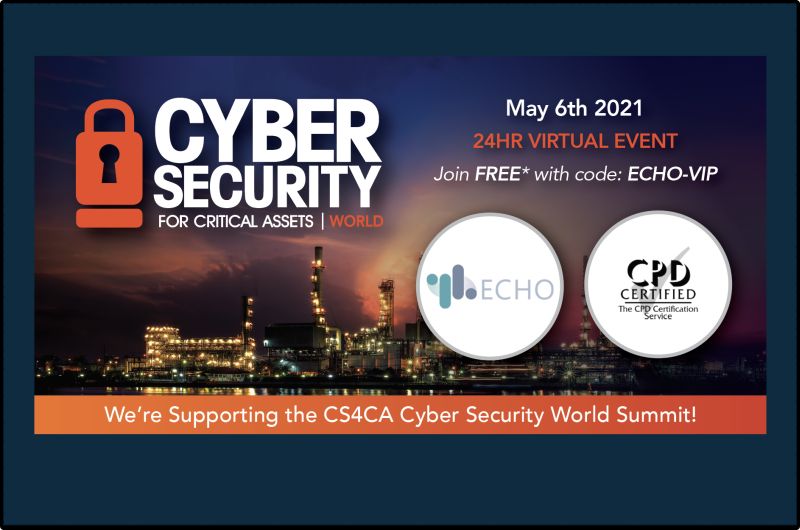 Date of the event: 6th May, 2021
CS4CA World will return virtually as a unique large-scale event to keep the critical asset community connected across the globe.
The summit offers dedicated sessions, allowing delegates to home in on their specialist areas of interest, as well as topics addressing the issues that bind both IT & OT professionals, with a focus on cyber resilience in a post-covid world. The agenda is curated by a group of industry-leading experts to be as relevant, cutting-edge, and as in-depth as possible over the 24-hour period. ECHO is supporting the event and will be represented by Matteo Merialdo, Project Implementation Coordinator of ECHO.