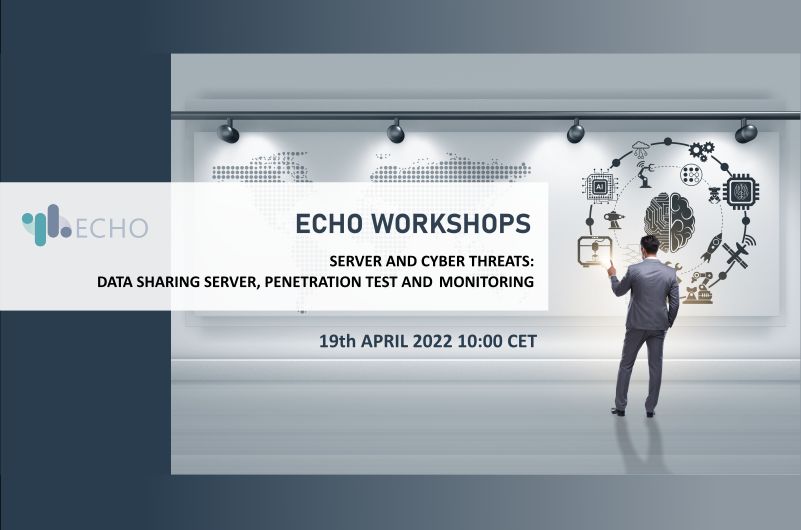 We have the pleasure to invite you to the first ECHO workshop "SERVERS AND CYBER-THREATS" on 04/19/2022, which is dedicated to a server protection cybersecurity solution.
The workshop will introduce the participants to a combination of tools for secure exchange of information, identification of vulnerabilities in complex systems, and network-based intrusion detection for server applications.
The ECHO team will perform a cyber-penetration against one server of a hospital to check its reliability and suggest to the system designer a more secure configuration of the server infrastructure. Moreover, a software that is able to detect cyber intrusions on the network layer will be tested during the demonstration.
More information about the event is here:
Application deadline: 14th April