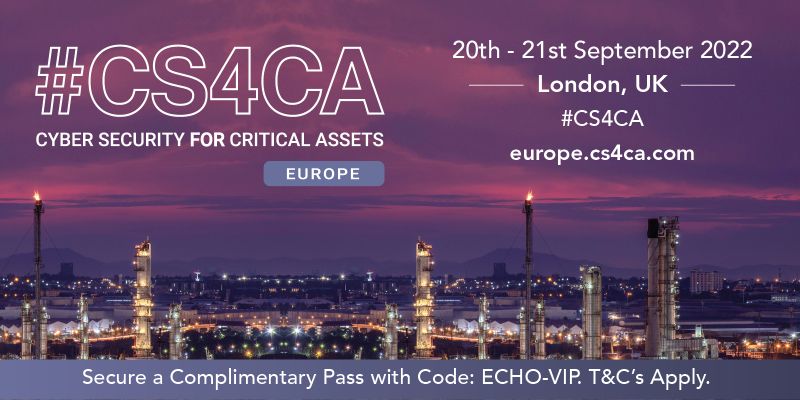 The Next CS4CA Summit is coming, we are more than happy that the event is sponsored by ECHO for the 3rd time!
Secure your
#FreeTicket
for CS4CA Europe Summit
The event will bring together 150+ IT &
#OTSecurity
leaders from Europe's Oil & Gas, Chemical, Transportation, Renewables, Maritime, Chemical, Pharmaceutical, Mining & Utility industries, for 2 days of insight building and expert knowledge exchange on 20th-21st September in London.
Agenda highlights include:
Shoring up Critical Infrastructure Security in the Age of Converged IT/OT Networks
How to Prepare and Secure Critical Infrastructure for the Future of Digitalisation
Lessons Learned on Managing and Remediating Third-Party Vulnerabilities
Ensuring Operational Resilience Through Supply Chain Security Management
Remote Maintenance of OT Systems and Securing Remote Access
OT Security Training for Engineers: Is This the Way to Go?
Protecting Our Most Valuable Assets from Collateral Damage
And more!
Secure your
#FreePass
today using the code "ECHO-VIP" and earn up to 18 CPD credits for your attendance.
*Offer is valid for operators of critical infrastructure only. Cyber security vendors and consultants do
not qualify but can save 20% with the code MP-20.