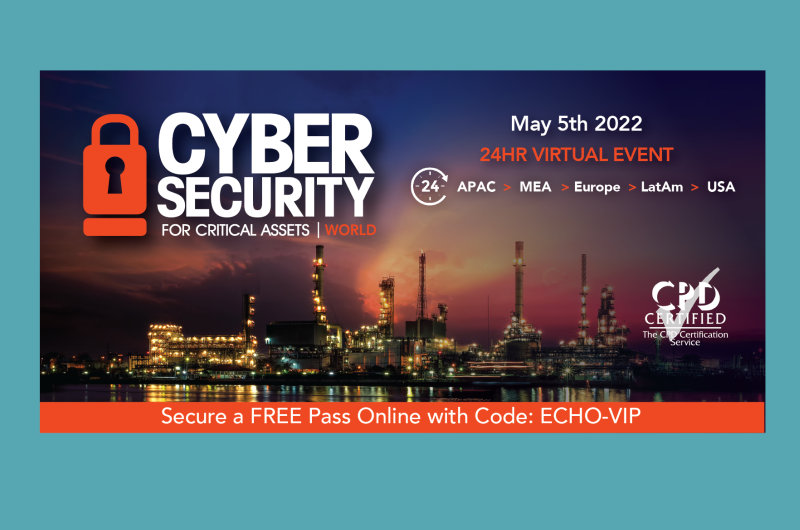 Secure your #FreeTicket for #World #CyberSecuritySummit here 👇 #CS4CA World Summit will bring together 100's #IT & #OTSecurity leaders from the world's Oil & Gas, Chemical, Transportation, Government, Renewables, Healthcare, Maritime, Chemical, Pharmaceutical, Mining & Utility industries, for 24 hours of insight building and expert knowledge exchange online on May 5th.
Throughout the 24-hour innovative agenda that follows the sun from East to West, attendees will learn how to #BuildResilience, #MitigateRisks and strengthen their #CyberSecurityStrategy to combat new and ongoing #CyberThreats.
Agenda highlights include:
🔒 The Ransomware Epidemic: How to Boost #CyberResilience in Your #SupplyChain
🔒 Preparing for Cyber Attacks: The Intersection of Cyber Security and Safety
🔒 5 Key Pillars In Building a Robust OT #Cybersecurity Program
🔒 Safeguarding Your OT Systems with Cyber AI
🔒 Overcoming the Issues in Managing #OTSecurity
🔒 Investigating Industrial Security Threats with a Remote Workforce
🔒 And more!
Secure your #FreePass today using the code "ECHO-VIP" to access content for up to 30 days, as well as earning up to 20 #CPD Credits.
Book now at: https://world.cs4ca.com/register/
*Offer is valid for operators of critical infrastructure only. Cyber security vendors and consultants do not qualify but can save 20% with the code MP20.