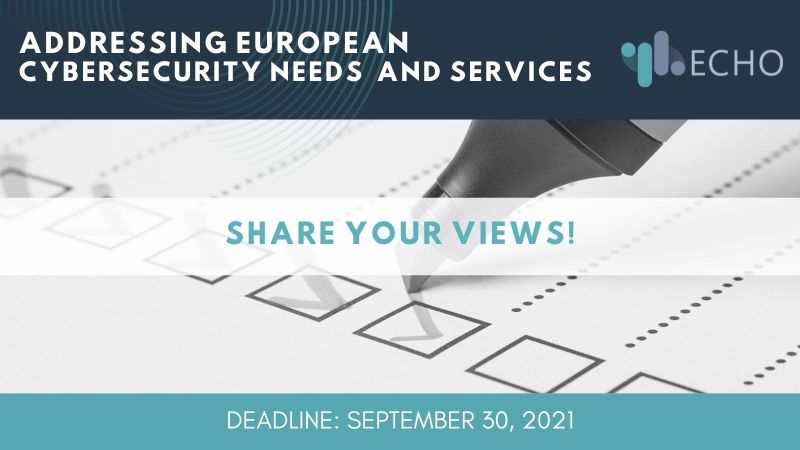 Help us Shape the Future of Cybersecurity in Europe!
ECHO is working on designing a set of cybersecurity products, including a cyber-threats information sharing system, a federation of cyber ranges, trainings for the development of cyber-defense skills, and methodologies for risk assessment and certification for the healthcare, energy, and maritime transportation industries.
To design products, better suited for the needs of organizations across Europe, we want to gain a better understanding of the needs of companies of all sizes and sectors, regarding cybersecurity strengthening and cyber-incident handling. For this purpose, we have created a survey, and we would be most grateful to receive your answers.
We ask you to dedicate not more than 25-30 min of your precious time until September 30, 2021, to fill out an online questionnaire that is accessible here:
All responses will be presented in an aggregated form. Your opinion will remain confidential and will not reveal your identity or be traced to the organization that you work with.
Your responses will be most appreciated, and we are beyond grateful for your contribution! Thank you in advance!