SAVE THE DATE! 
ECHO is organising a 1-day Spring Seminar

CYBER THREAT INTELLIGENCE IN THE INCIDENT RESPONSE CYCLE
ON THE BOARD OF MODERN SHIPS



Location: ONLINE, MS Teams
The application is open until the 27th of March 2022!
Who are we looking for?

Cybersecurity / information security junior specialists and enthusiast;

ICT (junior) specialist;


Students (e.g. maritime transportation, naval, military, ICT, cybersecurity)
Course fee: free of charge

Focus of the programme 
Session

Time

Tutor

Cyber Threat Intelligence and Threat Hunting – Concepts and Applications

09:30-10:20 CET

Ioannis Chalkias, Çağatay Yücel

 

Incident Response and Digital Forensics

10:30-11:20 CET

Vasilis Katos

Cybersecurity in the maritime sector

11:30–12:10 CET

Marco Dri

Lunch break

12:10 – 13:10 CET

 

Simulation of and Response to a Cyber Attack against the Navigation System of a Passenger Ship 

13:10-16:00 CET

Georgios Iosifidis

Paloma de la Valee

Evaluation session

16:00-16:20 CET

Mascia Toussaint, Veronica Rosa, Sten Mases
In a modern ship, the onboard ICT technology and Operational technology are networked and highly integrated to ensure the survivability of the vessel in several aspects - Susceptibility, Vulnerability, Recoverability. The increasing quantity of the digital components that facilitate the operations bring more risks of unauthorized access or malicious attacks to ships' systems and networks. 
The capacity and capabilities of the crew and digital infrastructure to identify cyber-incidents are critical for the safety of the ship and its cargo (incl. passengers and crew).
The ECHO Spring Seminar programme is intended to provide the participants with basic understanding of cyber security concepts and some specific implications in the maritime industry, especially latest technology and operational developments. In addition to the theoretical overview of the methods and tools that support the incident response and analysis, the students will discuss the indicators of compromise of a cyber-attack against a modern ship and processes on the restoring the navigation system after compromising the communications leveraging the ECHO Federated Cyber Range.
For more information on the ECHO assets check ECHO's YouTube channel!
Organiser of the programme

The ECHO Spring Seminar is organised by the European network of Cybersecurity centres and competence Hub for innovation and Operations (ECHO) 
More information: elearning@echonetwork.eu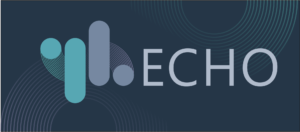 The ECHO project is funded by the European Union's Horizon 2020 research and innovation programme under the grant agreement no 830943.